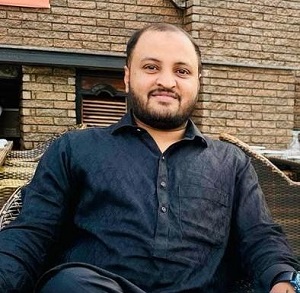 Owner's Message
Our strength resides in our expertise, our track record, our in depth knowledge of our business and our region and, most of all, in our highly motivated and trained people. We are focused on accelerating the execution of our growth strategy while continuing to build on the strength of our service. We are thus able to provide solutions to even the most difficult customs and logistics problems, ensuring that our customer's cargo reaches to its final destination on time. In helping our clients share knowledge and create innovation and in bringing positive change to the communities in which we work and live. I'm very much pleased about this incredible journey and truly believe the best of Quality Transport Pakistan is yet to come.
-Syed Munir Abbas Zaidi
BestSeaWayLogistics is a well established name in cargo shipping and logistics supply industry. We provide all three modes of air, land, and sea cargo delivery services. We also provide supply chain logistics and warehousing distribution services. We are a renowned cargo shipping company in Pakistan committed to providing excellence in prompt and reliable shipping solutions since 4 years.
The Company was started in the year 2012 in Pakistan with the aim of providing global cargo shipping and logistics services. Our purpose is to provide a convenient and efficient means of cargo delivery for customers.
We are specialized in custom clearance, cold chain management, and afghan trade transit services. We also provide innovative solutions for air cargo tracking and container tracking for the safe and secured delivery.
Customers. employees and stakeholders are our first choice. Offering best class services and logistics solutions based on strong local expertise and, the most extensive global networks.
To become a global logistics company through standardized, cost effective, customer focuses, high quality with innovation.
Statistics
Logistic in numbers